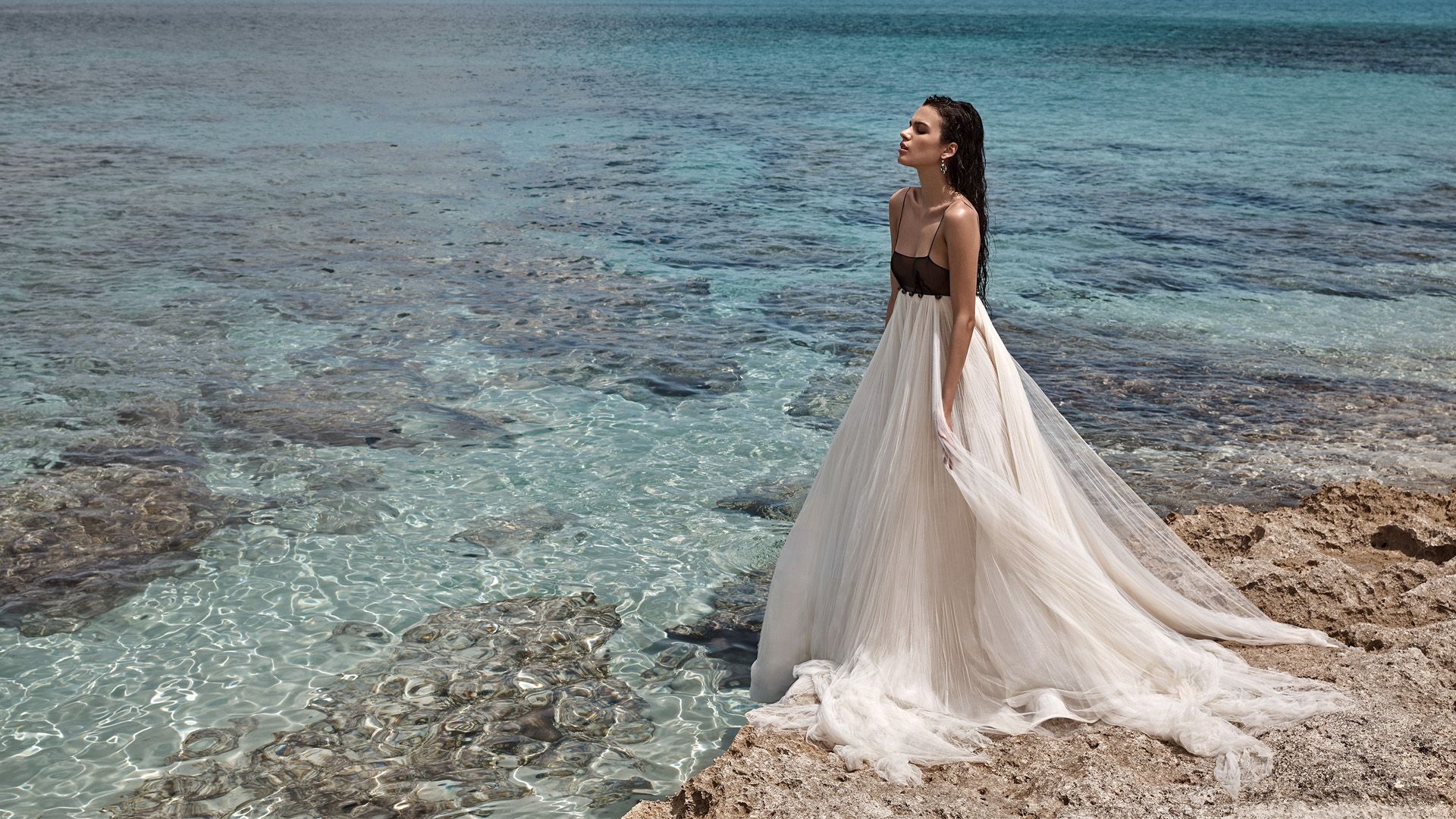 A wedding day is undoubtedly one of the most special day in everybody's life. Most couples want to get married in the presence of their loved ones at a beautiful venue. It is the beach weddings that most couples prefer nowadays due to their beauty. Prefer to wear light color outfits for your beach wedding to look great.
The cool, refreshing breeze, the lovely atmosphere, crystal clear water, sand under your feet, whatnot everything can make you feel very special on your big day. When it comes to beach weddings, you need not choose very heavy outfits. You can pick a midi-length dress or shorter frock for your beach wedding.
No doubt, nothing can look better than the ocean when it comes to the backdrop for taking photographs. If you hire the right photographer, every picture of yours looks amazing. You can always take suggestions from your photographer about your wedding outfits. Hiring a photographer, inviting guests, selecting the wedding venue, picking jewelry, and making arrangements for accommodation and food for your guests, what not you will have many things to manage when it comes to your destination wedding.
If you take everything onto your shoulders, you will be stressed. As a result, you might look tired on your big day. If at all something goes wrong with the wedding arrangements, your mood might be spoiled. To avoid all of that, hiring a wedding planner would be the best option. For the best Cancun weddings, you could approach Riviera Cancun Weddings.
They can arrange the best wedding for you under your budget. In fact, their wedding planners cut down all the unwanted expenses and use every penny wisely to make your wedding day, a very memorable day in your life.
Why wedding planners?
When it comes to a beach wedding, even your guests will get a chance to enjoy more. You can interact with your guests and have fun, giving poses to the photographer. When you hire a wedding planner, they will find the wedding venue for you as per your taste and makes the food arrangements and accommodations arrangements for your guests. They can even help you with the documentation part to get married legally. This means, you can save so much time. Keep reading to know about some beach wedding ideas!
You could pick the wedding cake with shells at the top, as it looks perfect for beach weddings. Most couples choose cakes with shells for their beach weddings nowadays to share their joy and happiness with their near and dear ones.
The wedding with flouncy sleeves is the latest trend now. For beach weddings, the wedding gowns with flouncy sleeves look good.
Most couples are expanding their guest list when it comes to their beach wedding. In case of a beach wedding, you need not worry about the space and happily invite as many guests as you want. However, if you want to keep your wedding simple, and less crowded, invite only your close friends and family members.
If you want to know about Riviera Cancun Weddings, you could check their Pinterest!