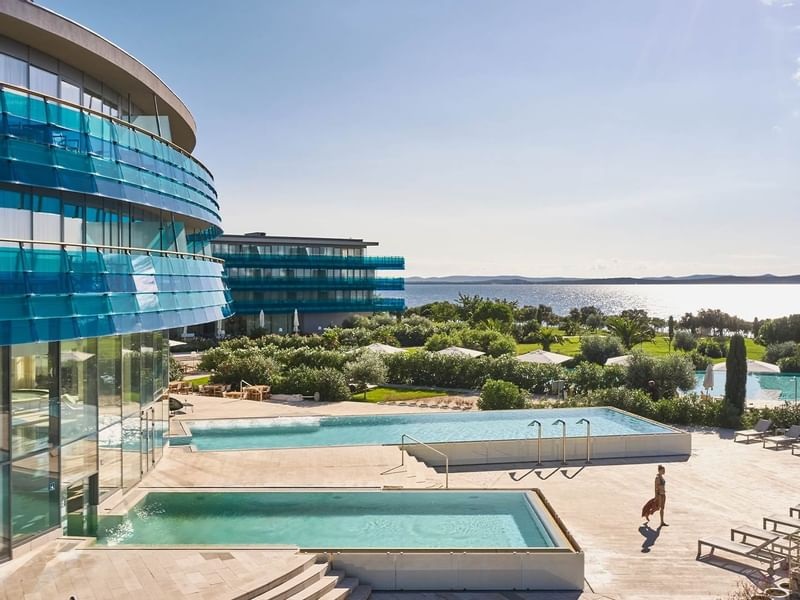 For those who love the great outdoors, there's nothing quite like exploring the best parks and trails in the world. From stunning mountain landscapes to serene forest paths, here are some of the top destinations to experience nature at its finest.
One of the most iconic parks in the world is Yosemite National Park in California, USA. Known for its stunning granite cliffs, waterfalls, and valleys, Yosemite offers a wide range of hiking trails for visitors to explore. From easy strolls to challenging hikes, there's something for everyone to enjoy.
For those looking to explore mountain landscapes, Banff National Park in Canada is a must-visit destination. The park is located in the Canadian Rockies and features stunning views of snow-capped peaks, crystal-clear lakes, and lush forests. Visitors can explore the park on foot or by bike, and even take a scenic gondola ride to the top of Sulphur Mountain for breathtaking views.
In South America, Torres del Paine National Park in Chile offers some of the most dramatic scenery in the world. The park is known for its towering granite peaks, glaciers, and turquoise lakes. Visitors can hike the famous W Trek, which takes them through some of the park's most stunning landscapes.
If you're looking for a unique outdoor experience, the Camino de Santiago in Spain is a historic pilgrimage trail that attracts visitors from around the world. The trail stretches over 800 km across Spain and offers a mix of rugged terrain and stunning countryside. Along the way, visitors can explore charming medieval towns and meet fellow pilgrims from all walks of life.
Last but not least is the Tongariro Alpine Crossing in New Zealand, a stunning trail that takes visitors through volcanic landscapes and geothermal pools. The 19.4 km trail offers panoramic views of the surrounding mountains, lakes, and forests, and is considered one of the best day hikes in the world.
These are just a few of the best parks and trails to explore around the world. Whether you're a seasoned hiker or just starting out, there's something for everyone to enjoy in the great outdoors. So why not lace up your boots, grab your backpack, and start exploring today?